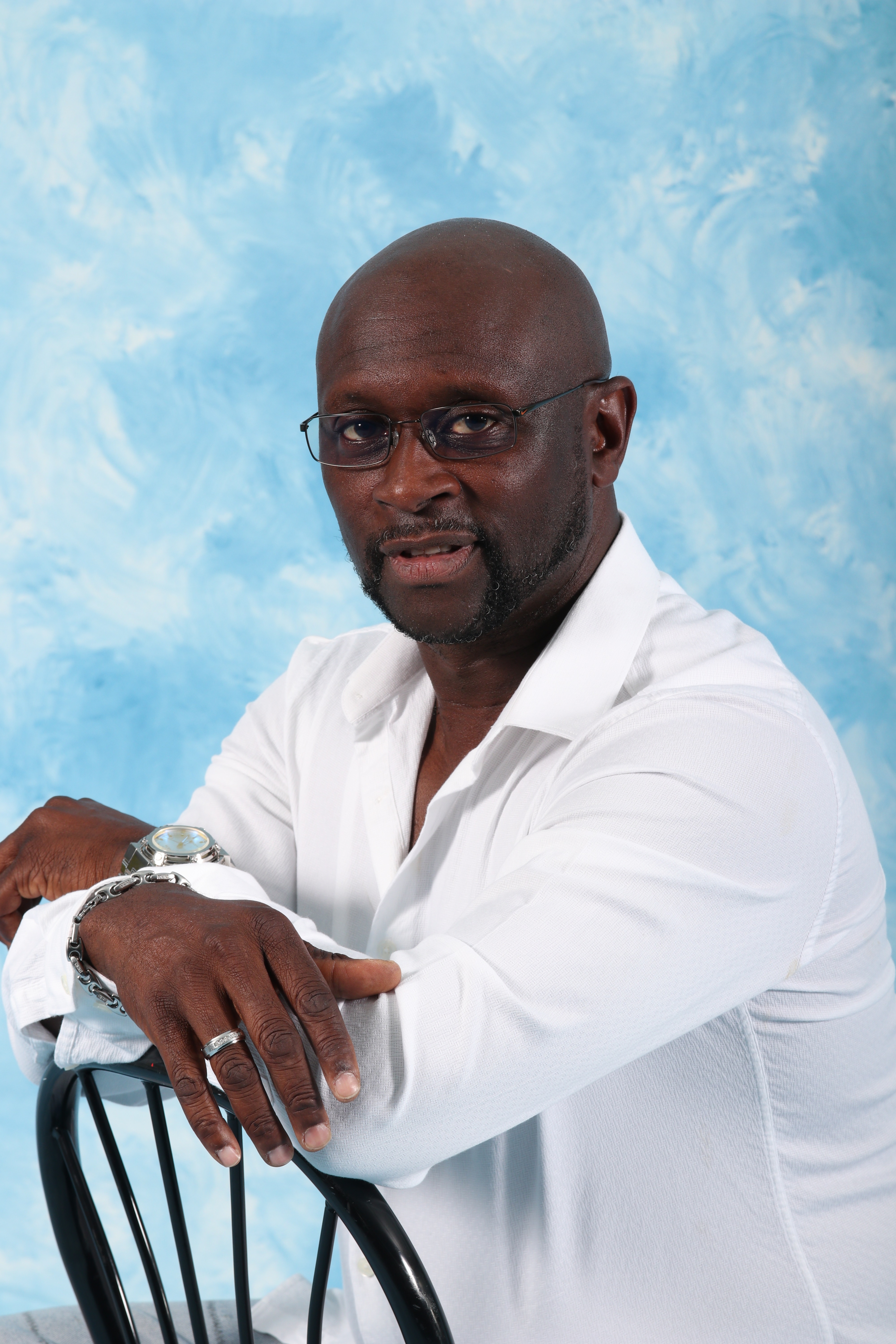 Leonard Mardis, a native of Grenada, Ms, is the proud owner of Leonard's Academy of Dance & Centre for the Arts (LAD) and the Director of United Nations of Dance Musical Performance Troupe (UND). Leonard attended Mississippi Valley State University and joined the U.S. Army after the completion of his first year of college. Before retiring from the U.S. Army in April 2007, Leonard studied, taught, performed, and choreographed for several plays, galas, competitions, and entertainment events in North America, Europe, Asia, and Africa.
January 2010, by invitation from the Ministry of Cultural Affairs, Vortex International Dance Centre, and the U.S. Embassy in Moscow, Russia, Leonard organized a group of six performers from LAD/UND to conduct a two week tour of master dance classes, vocal workshops, and a 45 minute performance celebrating Black America with songs and dances that have inspired audiences around the world in the annual International Dance Day Celebration.
2011 taught hip hop, jazz, and African workshops in Macau, China
2010 –Led LAD/UND team that taught dance/vocal workshops and
performed in Moscow, Russia
2009 & 2010 Performer in "Hope-The Musical: premier event Jan 2010 Frankfurt, Germany;
2009 Performed at Commerzbank Arena, Frankfurt, Germany to audience of 45,000
2007 choreographed and performed for Royal Star Cruise Lines in Africa
2006 taught hip hop workshops and aerobics in Malaysia
2006 opening act for Kirk Franklin Youth Convention Tampa, Florida;
2005 choreographer play entitled "A Salute to Christ", Baghdad, Iraq.
1994 & 93 Choreographer & Performer with U.S. Army Soldier Show;
1993 choreographer with Mariah Carey in Koln, Germany
In 1991, Leonard founded, the Musical Performance Troupe, United Nations of Dance (UND), which has performed around the world and now consist of over 100 members representing 23 countries and 5 continents. UND celebrated its 20th anniversary with its original stage play, "A Passage Through Time" during its mega weekend also commemorating its 5th anniversary of Leonard's Academy of Dance. "A Passage Through Time" is an original stage play written by Leonard and members of UND using singing, acting, and dancing to depict the achievements and contributions of African Americans from the Middle Passage to present.
2006, Leonard opened (LAD) with 12 students. Today, home to over 120 students, LAD has the most diverse dance program in the area, the most adult and boys only classes. Leonard holds a Master's Degree in Administrative Management from Bowie State University, and continues to educate and encourage the youth on the importance of higher education academically and through the arts. Leonard continues to work with other agencies, artists, and directors to bring elements of theater and opportunities to the Brandon area.
Leonard continues to dream big for the students and families he serves. He believes the strengths of this dance academy are cultural diversity, global expansion, and community involvement. This was evident in LAD's 5th year. The studio was recognized with three distinct honors: Best of Brandon-Bronze, Best of the Bay-Silver, and selected as Small Business of the Year for 2011, the first and only dance studio in Brandon to receive this recognition. Leonard continues his vision with plans of expanding with after school programs, integrating other arts forms, and partnering with more fine arts programs and international agencies.
In September 2012, Leonard returned to Argosy University to continue his studies in Business. He is now in his 2nd year as a doctoral student with a concentration in International Business. In May 2013, Leonard and colleagues from Argosy University traveled to Belgrade, Serbia as part of an International Project with Argosy University. Five months later (October 2013) Leonard visited Sao Paulo and Rio de Janeiro Brazil as part of another International Project with Argosy University's International Business Program. Having taught a mini workshop in Brazil, Leonard is using these travels to forge friendships and partnerships for future international collaborations. Leonard continues to work with representatives from the Cultural Affairs in Moscow, representatives from Macau, China, and contacts with the U.S. Virgin Islands. He is also working returning to his hometown of Grenada, Mississippi as he plans to bring those cultural workshops and exchanges abroad to his home town (Grenada) and the area in which he currently resides (Brandon, Florida).